David Dwarka, Registered Psychotherapist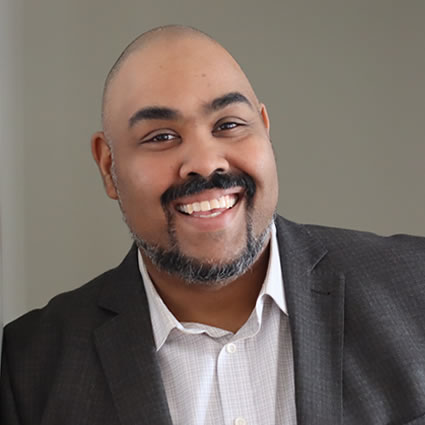 What Inspires His Calling
At a young age, David found himself struggling with depression. Reaching out for help, he connected with a psychotherapist who was able to help him develop coping skills to manage his symptoms. Most importantly, his therapist provided him with a safe space to show up and discover his true authenticity.
Following his experience with therapy, David knew that his calling in life was to work with others as they navigate their own struggles.
David considers it a high privilege to journey alongside people who are in need of the kind of support that encourages and helps them build a life worth living. He strives to bring a caring and listening ear into sessions while creating a safe and non-judgemental environment where his clients can feel supported and valued.
Professional Journey
David begin his professional career working and serving in a variety of capacities developing strengths in pastoral care and leadership. In 2014, David decided to further his education to better serve his community. Upon completing his Masters of Divinity in Clinical Counselling from Tyndale Seminary he began to work as a pastoral counsellor.
David made the jump to full time psychotherapy work in 2020, providing therapeutic support in a clinical setting to youth and adults as they navigated various difficulties.
Outside of Practice
David has a passion for basketball, playing in high school and college. He now prefers to play recreationally and offers his full support to the Toronto Raptors. He is a busy man, with a wife and three young daughters that is certainly kept on his toes by all the fun that follows his family.
Book Today
Contact us today or schedule through our online booking system.
---
David Dwarka | (613) 774-1177