Dietitian in Winchester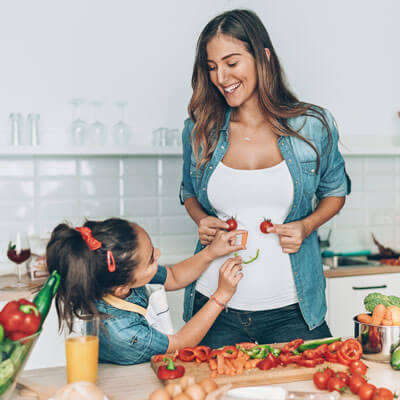 Many health conditions can be affected by your food intake and lifestyle — and many health conditions affect how you eat. On top of that, the way you think about and relate to food can affect your physical and mental health. Dietitians help you unlock the power of food and heal your relationship with food.
Approach
We start by listening to you and learning what you are struggling with and what you have already tried. Samantha aims to help you feel better, whether you have a health condition you are working to manage or simply trying to feel good. She helps you combine your lived experience with evidence-based nutrition knowledge to make sustainable lifestyle changes.
Our Techniques
Dietitian appointments are done via telehealth from the comfort of your own space. These are primarily done via video chat, but phone appointments are available if needed.
Mindful and intuitive eating
Meal planning
Healthy eating on a budget
Education
Samantha
is passionate about helping people reconnect with their bodies through food. She believes that nutrition knowledge needs to be combined with your lived experience. She will help you uncover your innate wisdom by guiding you through mindful and intuitive eating practices while also sharing her nutrition expertise.
Conditions
IBS (irritable bowel syndrome)
Diabetes
High blood pressure
High cholesterol
Disordered eating
Conditions causing chronic pain and fatigue such as inflammatory arthritis
Healthy eating with mental health struggles such as anxiety and depression
Emotional eating
Reflux/heartburn
Celiac disease
Food allergies/intolerances
Improving energy and feeling good!
[/one_half]
Schedule Today
Contact us today to schedule an appointment. Credit cards and insurance are accepted.
---
Dietitian Winchester, North Dundas ON | (613) 774-1177