Dr. Katarina Vaculik, ND, BSc RN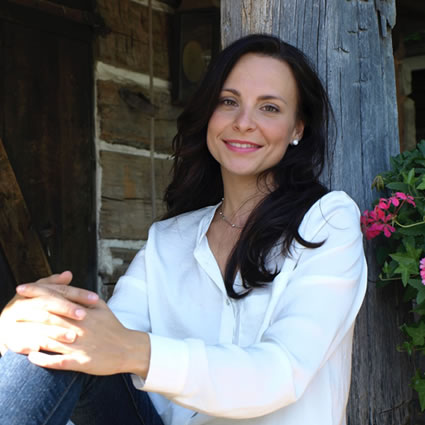 Dr. Katarina Vaculik, ND, BSc, RN has been helping numerous people suffering from various health problems, including high blood pressure, cholesterol, digestive issues, thyroid disorders, menopause, infertility, skin problems as well as stress and anxiety. She has a special interest in hormonal imbalances and autoimmune disorders, such as Rheumatoid arthritis, Multiple sclerosis, Crohn's and Colitis and others.
Empowering Health and Wellness
Dr. Vaculik has been exposed to healthcare since she was a child, which empowered her to follow in her mother's footsteps, embracing the healthcare profession. Her background as a registered nurse working in the Intensive Care Unit helping critically ill patients and an Intravenous Infusion Clinic specializing in the treatment of autoimmune diseases with biological drugs has given her a deep understanding of how natural medicine can make a difference.
Witnessing the unpleasant side effects caused by medications, she became motivated to explore alternative options that would nourish the body without inflicting further harm. Additionally, her personal struggle with hormonal imbalance led her to discover the power of natural therapies, as she found not only lasting improvements in her own health, but also inspired her to become a Naturopathic Doctor.
Journey to Preventive Care and Well-being
Driven by her passion to help, she pursued her studies in Naturopathic medicine so she can assist others to prevent the development of chronic conditions that can potentially lead to advanced disease stages by addressing underlying imbalances or risk factors with early prevention, lifestyle modification and immune system support.
While studying human anatomy and physiology, and treating numerous patients, Dr. Vaculik gained profound insight into the potential origins of individuals' health problems. She understood that there is an amazing correlation and interdependence of the body, mind, and soul. During the assessment and follow up visits, Dr. Vaculik identifies the root cause and incorporates and addresses all aspects of a person's well-being, including physical, mental, emotional, and energetic aspects. To correct imbalances she uses herbal medicine, homeopathy, diet changes, nutritional supplements, and Traditional Chinese Medicine (TCM). Additionally, she provides dietary, lifestyle, and behavioral counseling to embrace a holistic approach to healing.
Along with symptom management, Dr Vaculik guides her patients through a true well-being and a transformative journey. She supports them and helps them to recognize that true healing requires patience, compassion, and a strong commitment to taking care of every aspect of oneself.
Conditions treated with special interest:
Women's and Men's Hormonal Imbalance
Perimenopause and Menopause
PMS/PCOS
Infertility
Thyroid Health – Hypothyroidism, Hyperthyroidism
Stress Management
Acne and Skin health
Digestive Health – Intestinal Permeability, Indigestion, Bloating
Autoimmune Conditions – Rheumatoid Arthritis, Crohn's disease, Ulcerative Colitis, Multiple Sclerosis, Psoriasis, Eczema, Hashimoto, Disease, Graves' Disease
Away From the Office
Dr. Vaculik, a devoted mother of two children, places importance on leisure time spent with her little ones, engaging in fun-filled activities and demonstrating a strong commitment to family values. She delights in visiting the beach, exploring the ocean while sailing, finding solace in the peaceful coastal environment and the thrilling experiences they offer. The sun's radiant energy brings her joy, as she appreciates the comforting warmth and stimulating vitality it provides.
Book Today
Contact us today or schedule through our online booking system.
---
Dr. Katarina Vaculik | (613) 774-1177