Athletes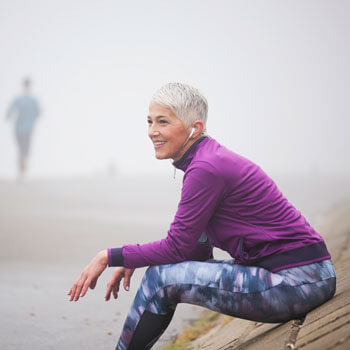 Whether you're a runner, CrossFitter, golfer, or cyclist, you want your body to perform at its peak. Physiotherapy for athletes can help improve function, reduce injury, and promote faster recovery if you do get injured.
It's no wonder so many professional sports teams have a dedicated physiotherapist. The good news is that you don't need to be a pro athlete to enjoy the many benefits of physiotherapy!
How Physiotherapy Helps Athletes
Here are some of the many ways that athletes can benefit from physiotherapy:
Relieves pain
Helps prevent injuries
Improves range of motion and function
Can address injuries
Improves performance
Frequently Asked Questions
Do you see athletes of all ages?
Yes, we have provided care for athletes across the spectrum, from high school and collegiate athletes to adult runners, CrossFitters, cyclists, and weekend warriors.
What are the most common types of sports injuries you see?
Sprains, strains, knee injuries, plantar fasciitis, golfer's/tennis elbow, and shin splints are common injuries for which patients seek our care.
Could physiotherapy help reduce my reliance on pain medication?
Yes. If you find yourself depending on OTC or prescription painkillers and would like a natural approach to pain relief, you should consider physiotherapy.
Book an Appointment
Whether you want to boost your performance, get out of pain or heal quickly so you can return to your favorite sport, we want to help. Call today to book a convenient appointment!