New Clients at Illume Physio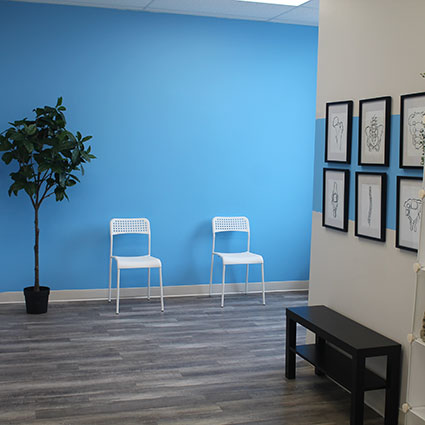 Booking an appointment with Illume Physio is easy and convenient—you can either call or use our easy online booking option. Once you've scheduled, we'll email you some paperwork that you can complete and submit before you come in. Otherwise, please come in a few minutes before your appointment time to complete the forms. Also, please bring any recent imaging reports related to your current condition.
You'll be moving around, so we ask that you wear non-restrictive clothing that allows access to the affected area.
Your First Visit
When you come in, our friendly front desk staff will greet you and answer any questions you may have. Then you'll meet with our physiotherapist, Jacob Kireti. He'll go over your history and review any imaging you've had. He takes the time to truly listen as you describe your situation in your own words. He'll then do a thorough assessment, so he can address the underlying cause of your pain or dysfunction.
Depending on your needs, you will receive some type of therapy at this visit, along with education and exercises to do at home. Complex conditions may take two visits to fully assess.
This first visit is one hour long.
A Focus on Education
Education is a critical component of your care. We explain the mechanics of your body, so you understand how the injury or condition occurred and what is causing your pain or symptoms. We also explain what we're doing to correct that, as well as why the exercises we've prescribed are necessary and how they will help. We encourage your questions as we want you to be as informed as possible about your body and how it works, to help prevent future issues.
Paying for Care
Our fees are competitive, and we strive to make getting care accessible. We accept insurance and all major credit cards.
Schedule Your First Appointment
Contact us today or use our online booking option to schedule a visit.
CONTACT US
---
New Clients at Illume Physio | (613) 774-1177